2015 is drawing to a close and I can't believe how fast it's gone.  What our parents used to tell us about time going faster as you get older is so true, isn't it? LOL!
So, what will 2016 bring to us in the way of social media trends?  If you thought this year was great, predictions are that social media trends for 2016 will be even better!  Let's take a look…
More e-commerce features will be available – the "buy" button may become a distinctive feature in some social media platforms. Facebook ads already allow click-through directly to merchant websites, and it's not surprising if other networks allow this kind of feature.  We may also expect a shopping cart in one of these beg social networks soon.
Interactions with audiovisual media will increase – More than 50% of users say that videos and images are more engaging as compared to simple text posts.
Advertising will become more prominent – More and more companies are using social media ads in addition to Google ads to promote their products. You can expect more advertising functions including automated ads and pop-ups.
Safety and security will be an emphasis – With the rise of social media, so is the rise of phishing and other cyber crimes. In the coming years, social media platforms will probably have better security features which will prevent identity theft, cyber stalking, and phishing.
More platforms will rise…and probably fall or get eaten by the Big Three – The big three of social media—Facebook, LinkedIn, and Twitter—are the most prominent platforms for businesses. Therefore, they have the biggest money in circulation. Smaller platforms will most likely appear, and they may either become slightly popular enough to stay in the game or get acquired by a bigger business. Many companies have been acquired by the Big Three in the past, with Instagram as one of the most notable mentions. The company was launched in 2010 and acquired by Facebook for $1 billion in 2012. WhatsApp, an instant messaging platform, was also acquired by Facebook for less than $200,000,000 in 2014. Social media has opened up new possibilities to online users. Company websites and shopping sites still have dominance when it comes to e-commerce, but social media is steadily rising up to the game. Sooner or later, we may find a completely new method of online advertising, but for now, social media is the ultimate trend and it isn't going anywhere.
Social platforms like Facebook will be moving more towards content platforms – Facebook has announced Instant Articles which is something to watch out for.  It's a sure sign that Facebook wants to become more of a content driven platform.  The longer you stay on Facebook, the better for them so it's in their best interest to make you read full-length articles!  Already, huge publishers like The Guardian, The Washington Post, and National Geographic have signed up to have full articles published directly onto Facebook. For this to take off, it's going to take more than a year. But expect to see Facebook pushing this hard during 2016.  This full blown feature won't be 100% until 2017 but we'll see lots of new and cool ways to view and interact with full articles in 2016.  Twitter's response is to consider raising its 140 character limit (YAY!)…we'll see on this one!
One-Click Purchasing will grow – users won't have to leave Facebook or Twitter anymore to buy something.  It will all be done via "Buy Now" buttons and the social media platform will make money in the process and save the merchants billions on banking fees. It's a win-win all the way around!
It looks like the common thread in these social media trend predictions is more time on social media.  By creating apps that users neither want to leave, nor need to leave, this opens huge new opportunities to these companies. Provided these changes keep the end user the priority, rather than monetization, these changes should aim to make our lives somewhat easier. More valuable interaction. Less waiting for external websites to load. Easier purchasing.
I want to wish everyone a very happy and healthy holiday season as we look into the new year!
I'd love to hear what your personal predictions are for social media in 2016. Leave me a comment below and share this post with all of your friends on (where else) social media!!
Till next time,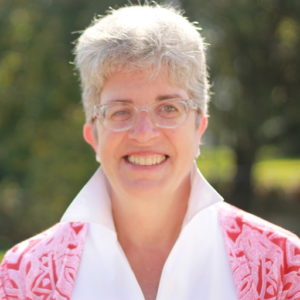 P.S. My personal prediction is that more social media marketing by home business owners will be done in 2016. To learn how you can participate in the fun of doing business on social media, CLICK HERE!