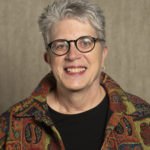 I'm an Information Technology professional by trade, but when I lost my job as Director of Technology at a non-profit back in 2002, I decided not to go back to work full time so I could stay home with my two young sons. Since then, I've been in the home based business industry which included network marketing, affiliate marketing, and web design for small businesses. Which led me to now…
I am truly your partner in digital growth since I know the online marketing world intimately. For the last several years, I have been studying and implementing social media marketing and content marketing in order to grow my own business. I've always had interest and lots of fun designing websites so now it's my passion turned business (which is great news for you).
I understand the world of network marketing, direct sales, and affiliate marketing so if you want a partner to help you grow your following and your business, it all starts with you. I will get you started down the right path of branding YOU and not your company.
I can't wait to meet you and work with you, so head over to my Contact Me page and fill out the form so I can get back to you soon.